My Life So Far…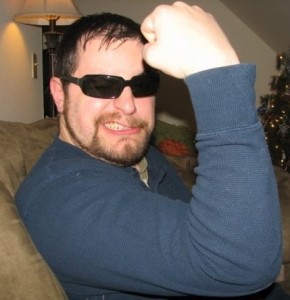 I currently live in Lansing, MI with my wife and 3 children. I got started in computers from an early age and have been online ever since the days of BBS's. I thoroughly enjoy the expression the Internet gives me and I use it in almost every aspect of my life.
When I'm not on the computer, I like to read (I have a huge Agatha Christie collection), play guitar, and hang out with my kids (It's like a second childhood). Lately, I have also been investing a lot of time on web site accessibility on user interface design.
How I Got Started:
I am really proud to say my experience starts from humble beginnings. For the most part, I am entirely self taught. Most people raise an eyebrow when you tell them this. But the fact of the matter is: You can't teach experience.
I started my own company (Smith Design Services) ten years ago. I started designing and developing web sites for small to medium sized businesses. The greatest part about having my own company was getting to do a variety of things I have never done before. I gained a lot of experience in design, but I also gained experience in outside sales, accounting, email marketing, search engine optimization, server troubleshooting and marketing.
Since most of the companies I worked for had little to no experience in online marketing, they looked to me to guide them in the right direction and to be a complete solution provider. I can't count how many times I have been called the "Computer Guy". One of my favorite memories was having to drive over 3 hours each way to help my client set up a computer network because they didn't have sufficient IT staff.
What I Do Now:
Currently, I am a Web Developer for HookLogic. I have worked on a wide variety of projects including designing landing pages, promotional content and email marketing. I am always looking for great opportunities to complement my web skills, so if you have one, drop me a line.